Adventure Danki & Anki with Aloes, how to combine a love of nature fruitful business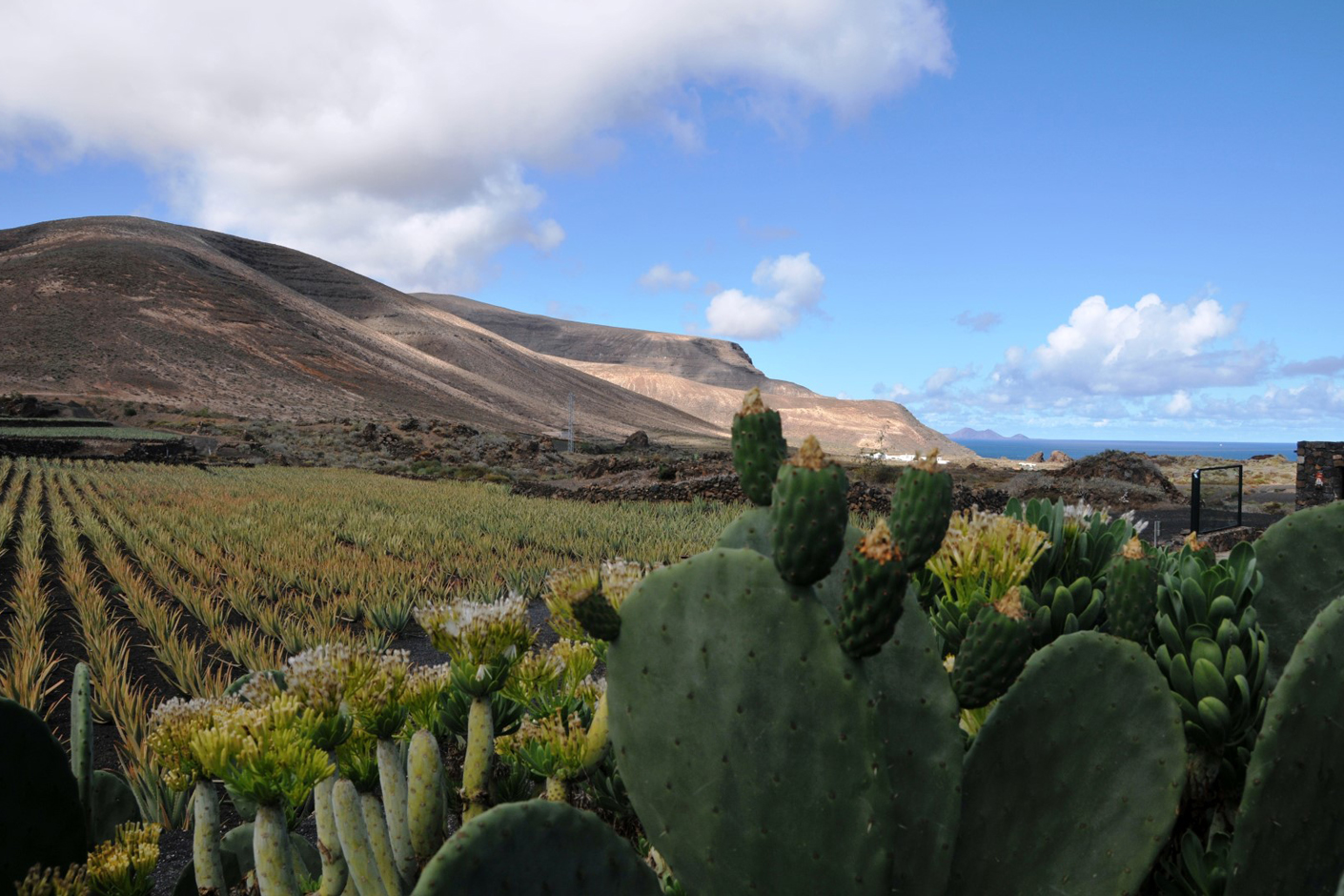 My adventure with the Canary Islands began 15 years ago when I first visited Gran Canaria. Since then, I had the pleasure to visit all the islands belonging to the Canaries several times, but a particular island that enchanted me and awakened in me a feeling of longing was and is to this day Lanzarote. Rocky island, but actually a volcanic lava, having in itself all the colors of the Earth, which in combination with the blue ocean and sky other than elsewhere, delights.
I thought, I'll come back here, but this time with my daughter Ania. I kept my words, because two years ago, more precisely in April 2014 was the beginning of the adventure of two strong, full of passion and love for nature women, mother Danka and daughter Anka. According to the planned promised we set out to explore new places and meet new people on Moon Island of Lanzarote.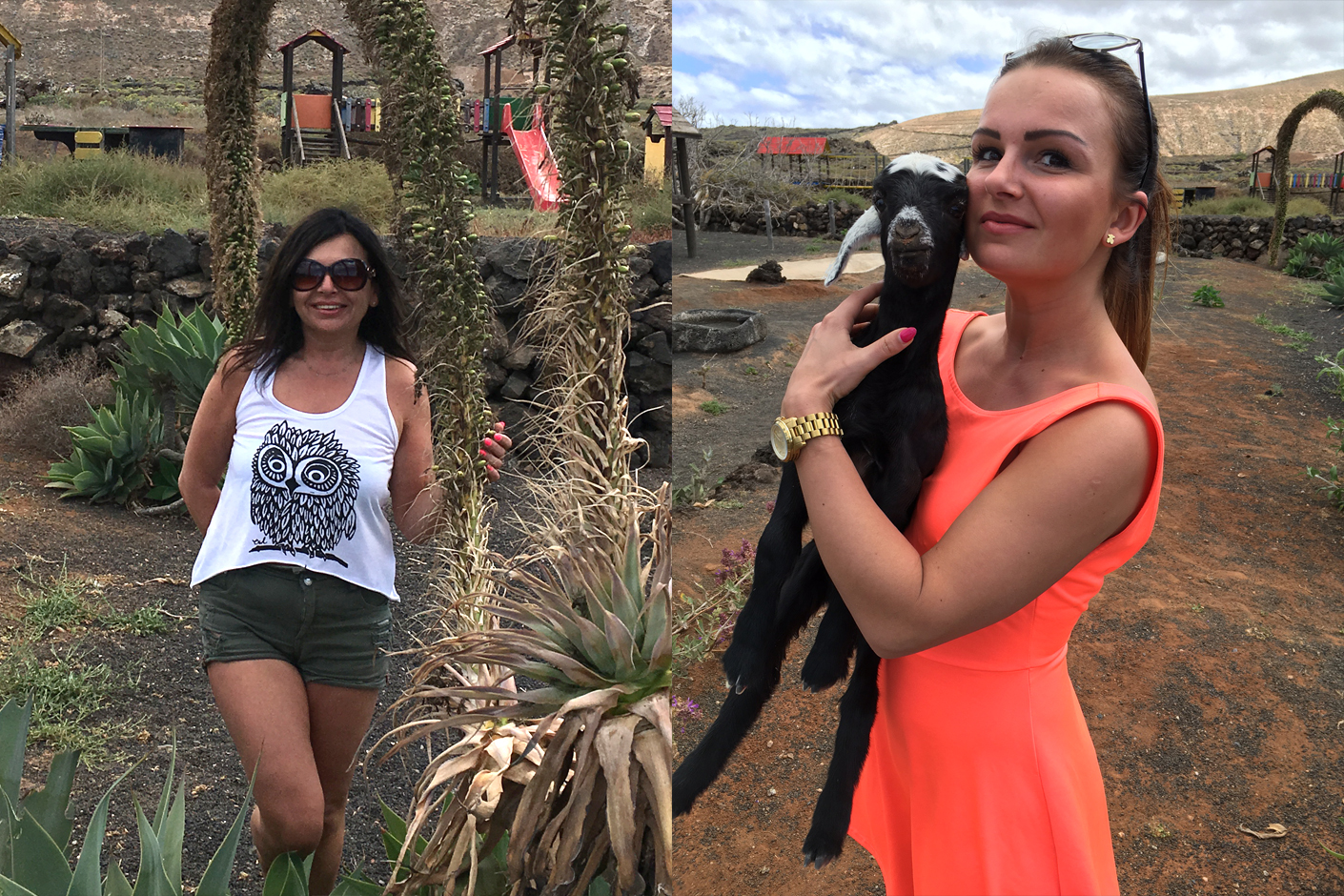 We had accommodation in Costa Teguise, yet a special significance for us had the expedition north of the island to the town of Orzola where the aloe plantation stretches far. Intersted in the way of cultivating these plants with properties already known to us we run into the flagship store Lanzaloe. The plantation owner's offer was extraordinarily abundant in aloe derivatives and would bring up euphoria in each enthusiast of not only flowers, but also well-being. Due to the long-term use of cosmetics created on the basis of aloe and the fact of being women, we fell into a shopping spree. Faced with the range of about 100 different Lanzaloe products we recognized that it is worth to invest in nature on account of the beautiful Spanish dresses. And so it happened;) Aloe drink and pure aloe vera gel, which ideally supports the healing of wounds and burns were a priority for us. Busy with replenishing our bags with cosmetics and home medicine cabinet, we completely forgot what was the main purpose of visiting the town and without thinking, we went to the beautiful beach of Famara travelling for almost 50 km south.
Continuing our island adventure, full of satisfaction from the loaded to the brim rented car with natural products, we reached the town of El Golfo. It featured a fragment of volcanic crater with the green lagoon, a hue of which caused in Danka and Anka a feeling of unsatisfied curiosity related to the plantation, which will always be perceived by us as a motivating incentive to act. Contrary to popular stereotypes regarding decision-making skills by the fair sex, Danka and Anka were rushing to a meeting with the factory to finally explore the secrets of cosmetics production without chemicals and parabens. Unfortunately, not everything always goes according to plan and at this trip it was not given to us to satisfy this desire.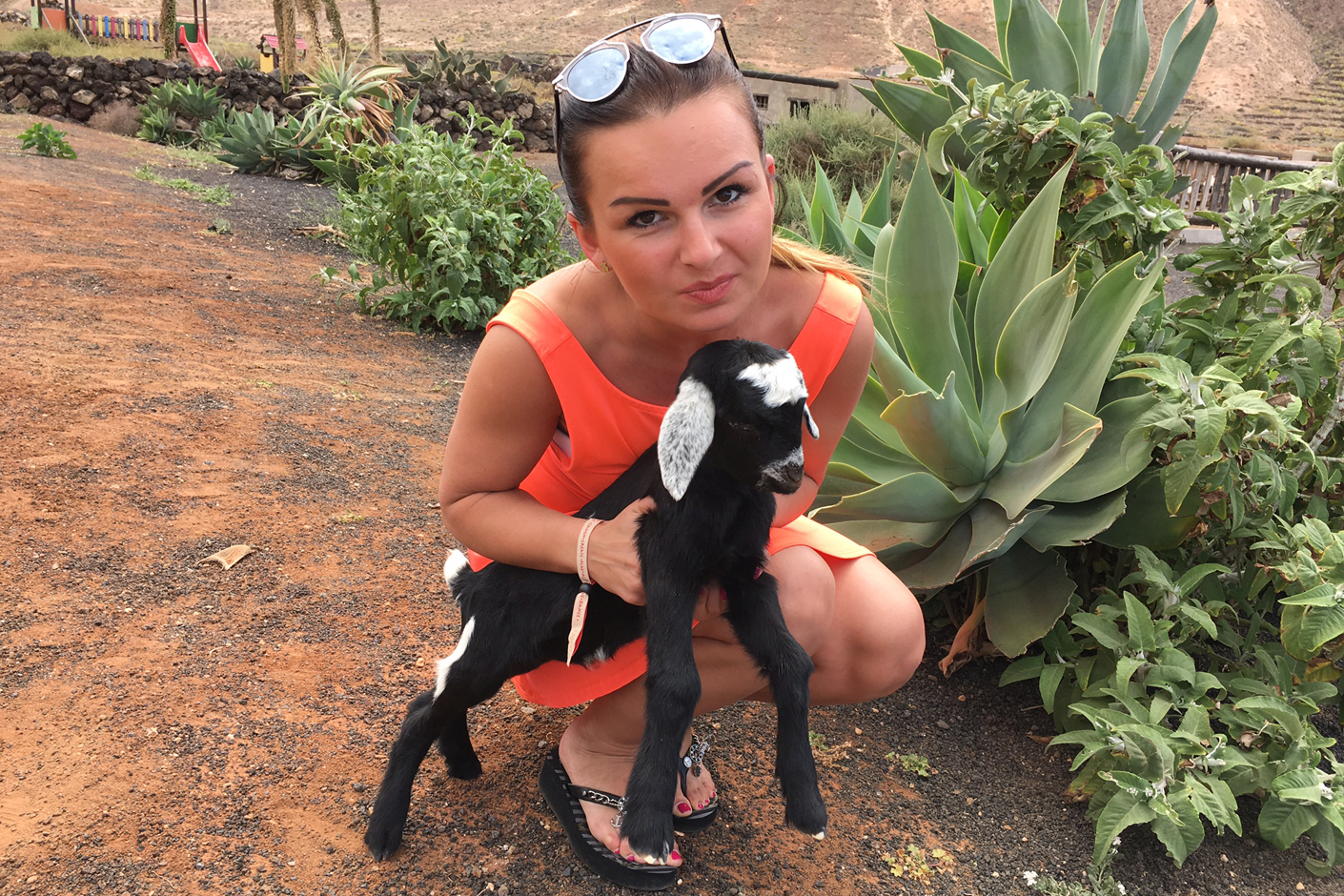 Accompanying dissatisfaction after returning to our home town of Piotrkow Trybunalski contributed to embarking on another spontaneous and as always the right decision by Danka and Anka, namely the planning of another trip to the birthplace of aloe spells in the immediate mode. This time, the main destination far deviated from the coveted rest, as it concerned the examination of the origin of cosmetics which are an integral part of our daily body care. It is said that curiosity is the first step to hell, but in our case it was a significant step to success, which confirms the continuation of Danka and Anka's adventures.
And so, in spite of family traditions, the annual spring trip was completed in October of the same year. The initial frown appearing on the faces of the other members of the expedition was fairly quickly offset by the meeting in theLanzaloe factory. We were all impressed by the underrated capabilities of the inconspicuous-looking plant. Succulent aloe leaves are a treasure trove of valuable health substances. Aloe juice lowers blood sugar levels, improves immunity, helps allergy and treats hard to heal wounds, as we have seen during the unfortunate injury of my mother Halina. Scar absorption occurred at a dizzying pace, leaving no trace on the body.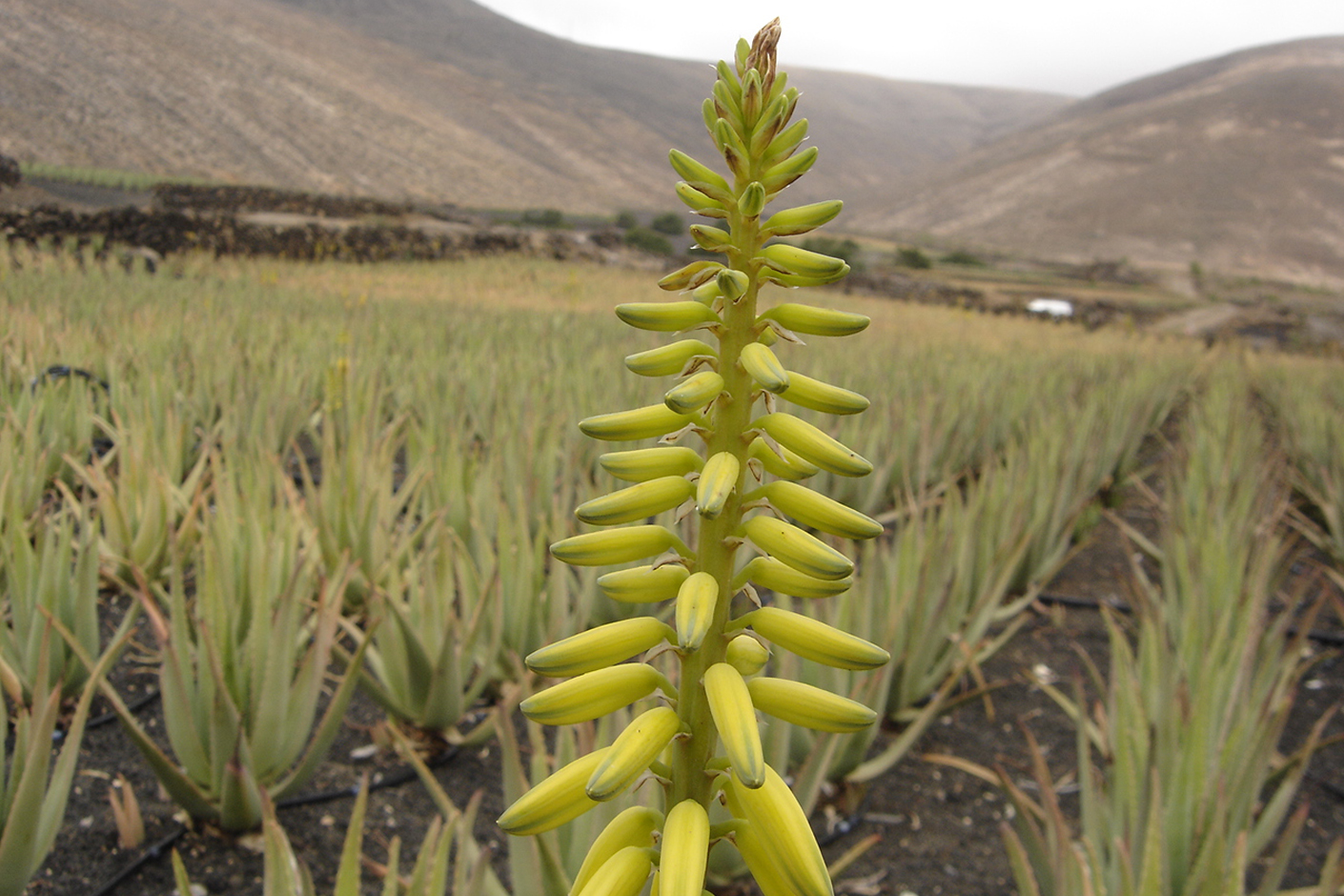 "Natural healer" as often referred to aloe vera, thanks to its adaptability can withstand the conditions where other plants would not be able to survive. Since the dawn of time, aloe is attributed with miraculous power of healing of any disease, and its analgesic, anti-inflammatory and antibacterial properties were already known in antiquity.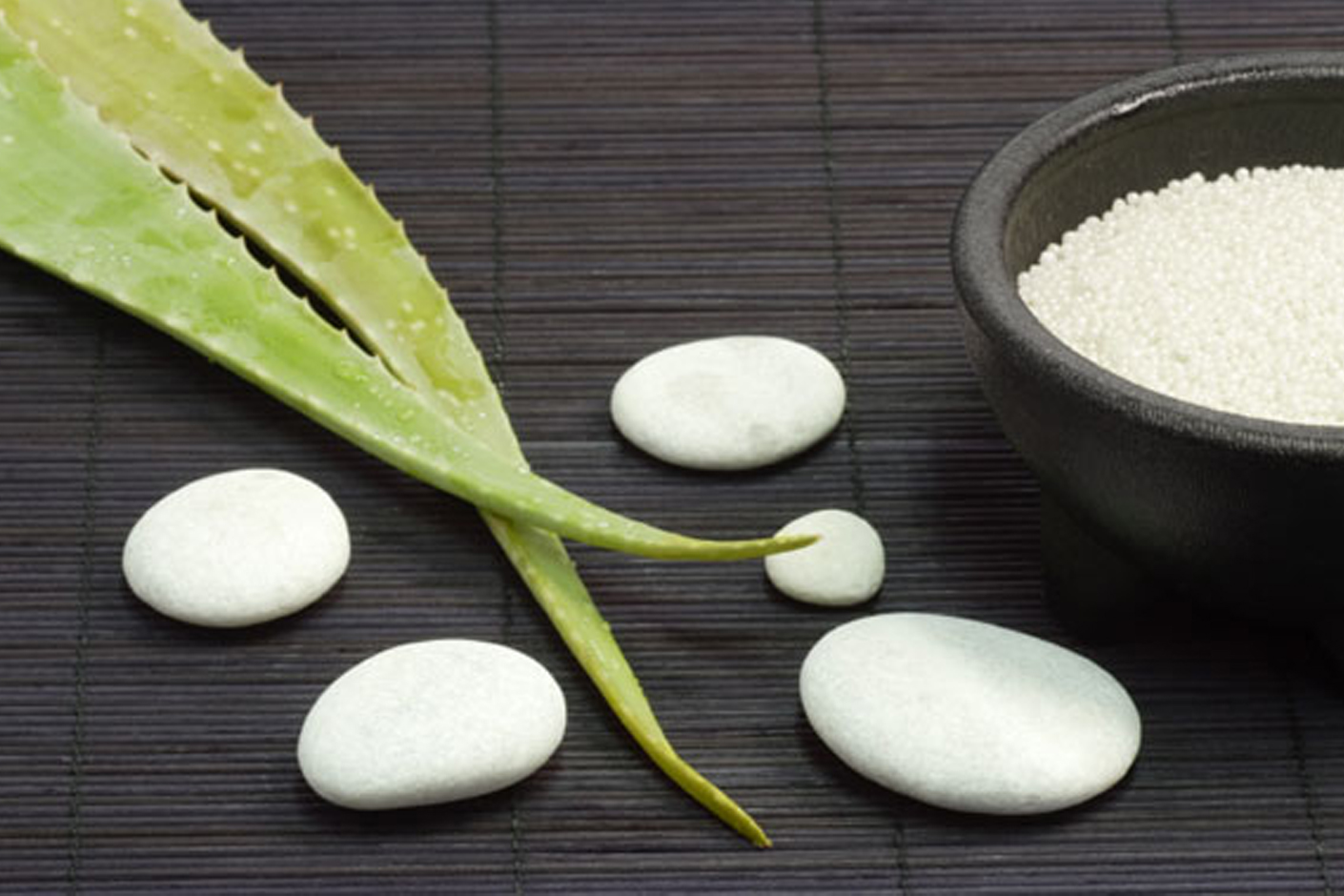 After such an incredible dose of knowledge on since then called by us "home GP", the idea and the question were born whether it isreally every time that we run out of aloe stock that have to traverse so many kilometers in order to supply in our beloved aloe vera?
Next dream to fulfill, which after one and a half year of hard work and perseverance together me and Ania realize! The combination of my twenty-something years of business experience and excellent knowledge of the English language by my daughter helped lead tough negotiations to results satisfactory to both parties.
In May of this year, the famous duo of the story - Danka and Anka signed an agreement on cooperation, at the same time give a guarantee of being SOLE AND EXCLUSIVE REPRESENTATIVE OF LANZALOE COSMETICS AND PRODUCTS in Poland. The perseverance in the pursuit of designated goals is proud to honor Danka and Anka with official title of "ALOE Queens", or rather "The Queen and Princess of ALOE", because the Queen can only be one :)
Accompanying speeches during the ceremony allow me from this place to thank my dear son Oscar for meticulous and precise translation of descriptions of all products belonging to the offer of our shop from Spanish into Polish. "Thank you Oskar, you're great, without you this page would have no right to exist . "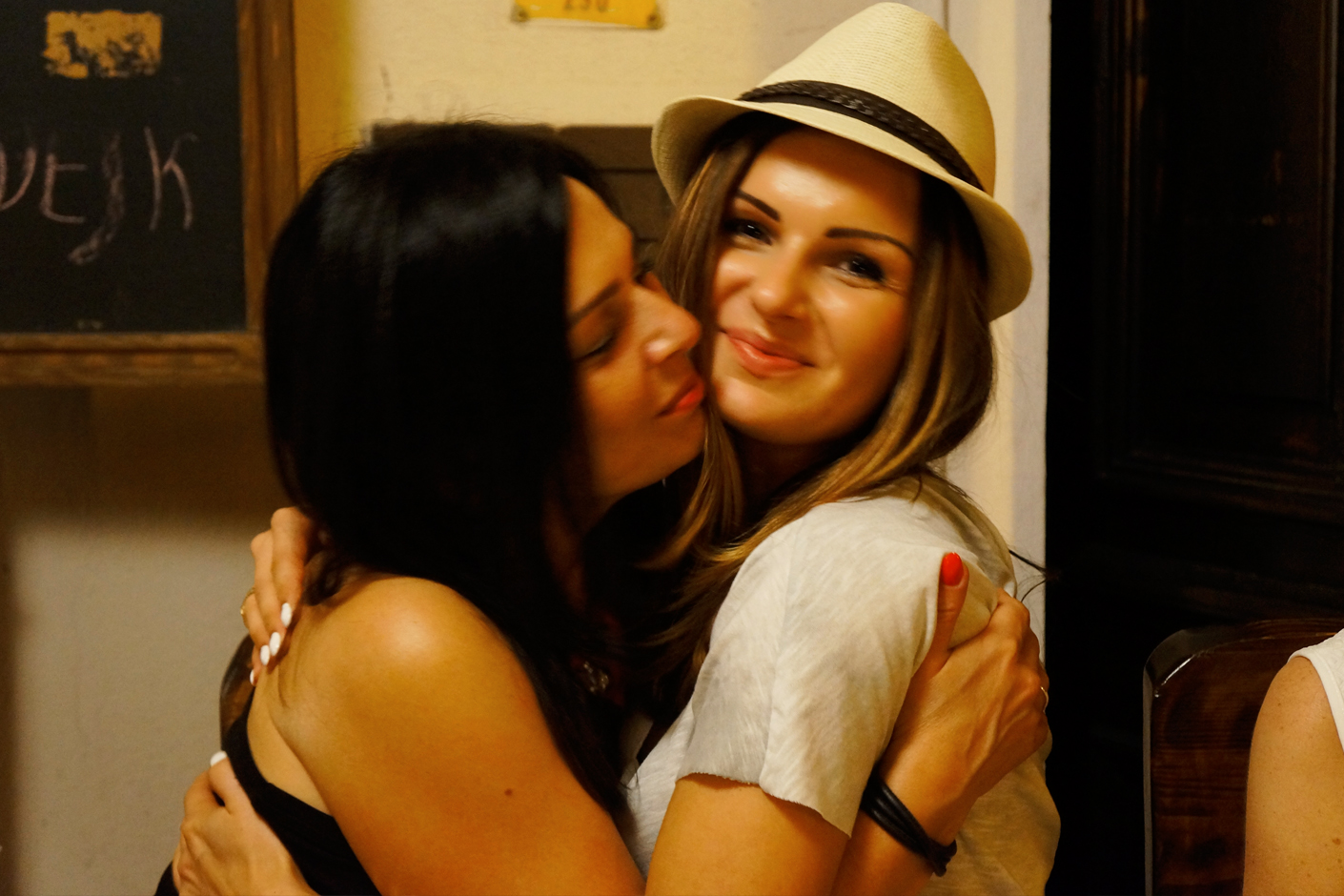 It is said that we are what we eat, and therefore what lubricates our skin should also be edible, healthy and reliable.
Our love of nature and simplicity is the determinant of love for LANZALOE that Danka and Anka are going to effectively spread among the steadily growing number of supporters of a healthy lifestyle.